Finding an Aetna Therapist for Counseling in Grand Rapids, MI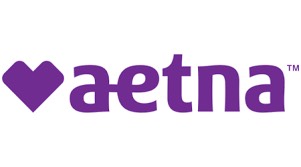 Finding an Aetna Therapist for Counseling in Grand Rapids, MI
If you are in the West Michigan area and are searching for a therapist that accepts Aetna insurance, then you are in the right place. Health for Life Counseling has a commitment to providing psychotherapy and counseling services to the Grand Rapids, MI, West Michigan Area, Rockford, MI, Ada, MI, East Grand Rapids, MI, Kentwood, MI, Cascade, MI, Wyoming, MI, Walker, MI, Lowell, MI, Kent County, and the Forest Hills Community as well.
Many people have reported that if you are searching on Psychologytoday.com or goodtherapy.org, you may not get a call back or an email back from an Aetna therapist for days or weeks at a time. However, at Health for Life Counseling we have staff answering the phones Monday through Thursday 8:30 am until 4:30 p.m., as well as Fridays from 8:30 am until 12:30 p.m. Just call 616-200-4433. In addition, Health for Life Counseling administrators are standing by for residents of Michigan to answer your online inquiries and contact forms.
Many people have talked about the fact that talkspace.com and betterhelp.com do not accept most people's health insurance for counseling. The rumor is that you have to pay yet another subscription service for the online therapy and support services. In fact, former therapists for both website services have discussed being underpaid and not having enough support to help people. This does not sound like a good situation. At Health for Life Counseling, each one of our counselors and therapists are able to utilize secure telehealth counseling for all residents of the State of Michigan, while utilizing your Aetna health insurance benefits. In fact, Health for Life counseling has a dedicated online therapy team that is skilled at providing excellent psychotherapy in a confidential setting—while you are able to use your health insurance if you choose.
Health for Life Counseling has therapists who provide everything from standard talk therapy, CBT, Couples and Family therapy, to advanced modalities that have been proven to help people, such as EMDR Therapy, TF-CBT, and Trauma-informed Counseling.
Counselors Who Accept Aetna Better Health of Michigan (Medicaid)