at Health for Life Counseling Grand Rapids
Counseling
Online Therapy
Health Courses
Trauma Informed Counseling
Ecotherapy
Benefits of counseling include:
Schedule your complimentary meet and greet today!
Benefits of counseling include:
Schedule your complimentary meet and greet today!
What Health Courses can do for Me:
Trauma Informed Counseling
While results vary, it is safe to say that a counselor that is trauma-informed is going to have a much better understanding of your situation than a counselor who is not. Part of getting results is making sure you have the "right fit" in terms of a therapist. And also, make sure you are getting educated about symptoms and what you can do about them outside of therapy. Related to focusing on a symptom, we have to realize that there is a difference between relief and having control of a situation that is triggering. Even with intensive therapy, you may still experience triggers—depending on your traumatic background. However, the aim of trauma-focused therapies, is that your "triggers" have a significantly reduced stress-response, and therefore you are able to maintain meta-awareness (also called "dual awareness"). Eventually, when faced with a trigger, you should be able to maintain an awareness that you are "triggered" and that you are not being faced with imminent danger—which can cause the symptoms to be much less than before treatment.
Schedule your complimentary meet and greet today!
In the modern world, it is easy to forget that we are a part of the Earth and the larger Earth community. Ecotherapy helps resolve the alienation of psyche and Earth through a mindful engagement of inner and outer nature. Rather than isolating and treating either the human or the Earth as a "patient," ecotherapy begins in the idea of wholeness, understanding our many challenges as signposts guiding us to proactively tend the relationship between them.
Ecotherapy restores wellness by restoring wholeness with the natural world
Numerous recent studies show how ecotherapy can improve health and wellness on many levels. Whether as stand alone coaching or as a powerful augment to counseling, ecotherapy can help you discover the centering power of nature and guide you in
Schedule your complimentary meet and greet today!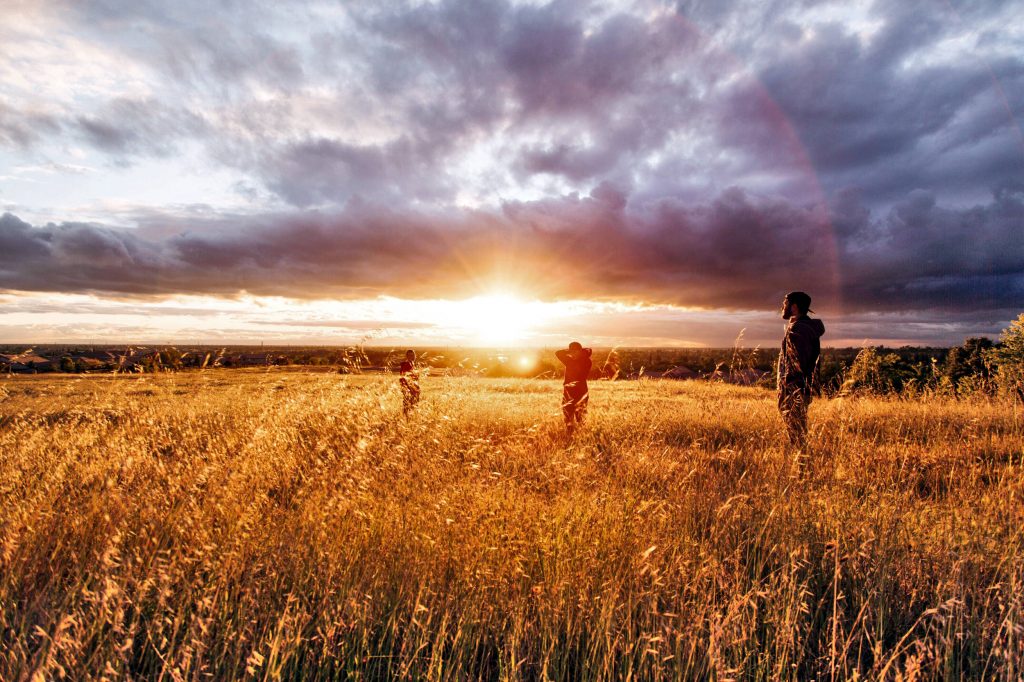 Holistic Health & Wellness
At Health for Life Counseling Grand Rapids we offer health and wellness services as well as individual, couples, and family counseling for children, adolescents and adults customized to your unique situation to address the following:
Bipolar Disorder
Behavioral Problems
Becoming a Better Leader
Adjusting to Difficult Circumstances
LBGTQIA+ Support
Divorce or Separation
Aging Parents
Loss of a Job
Romantic Relationships
(Education Only)
Weight loss
Thyroid health (Hypothyroidism, Hyperthyroidism, Hashimoto's Thyroiditis)
High cholesterol (Hyperlipidemia)
Digestive upset (IBS, constipation, diarrhea, etc)
Adrenal fatigue
Chronic fatigue
Brain fog
Difficulty with concentration
Insomnia, difficulty sleeping, frequent waking, waking too early
Low libido
Erectile dysfunction
PMS, PMDD
Menstrual cramps
Support for menopause
Lack of Meaning in Life
Existential Questions
Low Self Esteem
Poor Self Image
Lack of Coping Skills
Feeling Powerless
Religion and Science
Feelings of Isolation
Feeling Disconnected
Lack of Direction
Loss of Purpose
What should I do with my life?
Losing interest in my Career
Quarter-Life Crisis
Mid-Life Crisis
Am I doing the right thing?
What is Happiness?
Resentments
Optimal Mind & Body Health
At Health for Life Counseling Grand Rapids our mission is to help you achieve optimal health in your mind and body. We offer Counseling, Psychotherapy, Health Coaching, Education, Exclusive Laboratory Testing, and multiple health programs. Our services are customized to fit your unique situation, needs, and objectives. With multiple decades of medical and clinical experience, we have a wide variety of integrative tools that have proven to be successful and we continue to stay on top of the latest research.
Counseling in Grand Rapids, MI
Health for Life Counseling Grand Rapids provides excellent counseling services in Grand Rapids, MI. Each counselor at Health for Life Counseling Grand Rapids has years of experience and specialized training to help you with whatever you are going through. Counseling can be a short-term investment in your health to help you through a difficult situation, with challenging relationships, grief, life changes, trauma, depression, anxiety, and bipolar disorder. If you are a parent having behavioral challenges with your child, pre-teen, teen, adolescent, or young adult, then the counseling in Grand Rapids, MI available at Health for Life Counseling Grand Rapids can help you in either the short-term or long-term. Counseling has been proven to work and is considered one of the best preventative approaches to mental health and behavioral concerns. In fact, a recent study concluded that the effects of counseling lasted longer than the effects of pharmaceutical drugs. In a meta-analysis of over 10,000 studies on Counseling, it was determined that people who receive counseling do better than 79% of those who do not receive counseling (Wampold, 2001). If you are not sure what to do, counseling can give you the tools to make difficult decisions and help you improve your situation. If you are looking for high quality counseling in Grand Rapids, MI and West Michigan then it is time to work with Health for Life Counseling Grand Rapids. Health for Life Counseling Grand Rapids has many expert counselors that can help you with any situation through counseling.
Online Therapy in Grand Rapids, MI.
Many Americans feel that they have been failed by the medical system and hospitals. It's true. The average American takes more medications than any other country in the world. And the health care costs in American are astronomical, while the rates of disease remain high. We can offer powerful, safe, and effective educational tools to empower you to health and become healthier. If you are tired of the same old difficulties in the healthcare system, with short visits and insurance companies determining your care—it is time to get additional support. Health for Life Counseling Grand Rapids can empower you, provide you with education and consultation so that you can make decisions for your health. Oftentimes, the medical system in America seems to have you "subscribe" to a medication for life—instead of figuring out why your system is out of balance and working on eliminating the problem to begin with you so you don't need a medication. Learn more about how to work on a healthier future.
Health Courses in Grand Rapids, MI or online anywhere!
Health for Life Counseling Grand Rapids offers Health Courses for a low cost online, so that you can learn from our practitioners from the convenience of your home or wherever you may be. We have a diverse series of courses ranging from issues with anxiety, to depression, to Women's Libido, to Men's issues, to Parents of Young Adults.
Hypnotherapy in Grand Rapids, MI
Hypnotherapy at Health for Life is all about YOU. Our Hypnotherapist tailors each session to specifically address your needs. What would you like to accomplish? What motivates you? What triggers problem behaviors? Your answers are unique to you and your sessions reflect your individuality.
Professional quote: "I'm pleased to recommend Paul as a talented and diligent therapist. During our time together as clinicians at Jewish Family and Children's Service, we facilitated adolescent therapy groups and staffed with each other regarding the clients and families we were both involved in providing services for. During these and other interactions, Paul consistently demonstrated professionalism, genuine care, and an unwavering commitment to evidence-based clinical excellence. In addition, he shows strong dedication to the learning process, obtaining in addition to his various state licenses, ACRA, EMDR, and numerous other clinical certifications that allow him to offer a diversity of interventions to clients. He is a skilled behavioral health provider and is sure to be an ever-increasing asset to the clinical teams he partners with." -John Lynch, MDiv, LCSW
"Paul, I think I know why I can be open with you and not all of the other counselors I have seen. Because I deep down truly and fully and in my heart BELIEVE that you CARE, about me, and about everyone. That is how you made yourself SO good at what you do. And that makes all the difference!"