The Benefits of Online Therapy with a Licensed Counselor
at Health for Life Counseling Grand Rapids
There's no doubt that taking care of our mental health should be at the top of everyone's priorities. However, it's also true that in today's fast-paced world, people can barely find time or strength to go to counselors and start working on their psychological well-being. It is time to find a therapist to work with using your health insurance in the State of Michigan. 
The Benefits of Online Therapy with a Licensed Counselor in Michigan
There's no doubt that taking care of our mental health should be at the top of everyone's priorities. However, it's also true that in today's fast-paced world, people can barely find time or strength to go to counselors and start working on their psychological well-being.
But have you ever thought about receiving therapy online with licensed counselors? Throughout the years, people couldn't accept the fact that online therapy was no less effective than receiving treatment physically. However, the pandemic breakouts make people understand the convenience and effectiveness of online counseling. And indeed — as it turns out, online therapy is just as effective as in-person sessions.
Considering this, if you live in the Michigan area and require help with mental health struggles, receiving online therapy might be the best possible option. But did you know that people in Michigan have an opportunity to benefit from online therapy from licensed counselors using their health insurance?
In this article, we'll discuss the benefits of online therapy with licensed social workers and counselors at Health for Life Counseling Grand Rapids. You'll understand whether online therapies are suitable for your needs and how you can use your health insurance to increase its benefits.
Professional Online Counseling in the State of Michigan
Before the pandemic, 20.3% of adults in the state of Michigan reported struggles with stress and mental illness. It goes without saying that this number significantly increased during and after the Covid-19 outbreaks and curfews. That being said, providing reliable counseling services in the state of Michigan has become crucial for counseling companies.
Considering the number of people in the United States who find it hard to leave their offices to receive therapy, require therapy from home, or just don't feel comfortable openly sharing their concerns in person, it's been years since Health for Life Counseling Grand Rapids has been providing online counseling services for its clients. Our therapists and social workers are licensed professionals who have years of proven experience in the field.
Online counseling with Health for Life Counseling allows you to receive counseling from any location in the state of Michigan while utilizing your health insurance. This means that instead of paying for a subscription to large "online therapy companies" who make large promises of having a therapist on your app on call, with us you can actually take advantage of your health insurance benefits and receive professional treatment from therapists that specialize in online therapy. In fact, many of these "app-based therapists" are paid like "gig workers" and are often overworked. In addition, the clients of "app-based therapy companies" often are not able to use their own health insurance and end up paying out of pocket for all of their counseling. It is a shame, especially when online therapy is covered by all health insurances.
Let's take a look at the typical audiences who in Michigan tends to receive online counseling at Health for Life Counseling and find out how you can benefit from our service.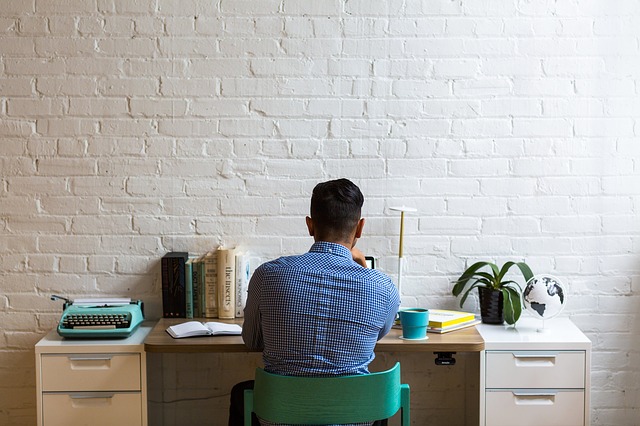 Online Counseling for People Who Work
While many people prefer in-person therapy in an office, for many, it is not a reality. The reasons why people find it hard to reach out to counselors physically and receive therapy vary. But one thing is for sure — online therapy is the next best thing for people who are too busy to find enough time in their schedules to go to counselors' offices and get help.
If you're an office worker, you probably understand how harmful workplace stress can be to productivity (Bui et al., 2021). What's more, workplace stress can negatively affect your psychological well-being and overall quality of life (e.g., Ahmad et al., 2018). That's why getting help from professional counselors is crucial, but sadly, people who work don't have enough time on their lunch breaks to physically move to counselors' offices.
Believe it or not, the solution is simpler than you could have imagined — you can easily reach out to our qualified counselors at Health for Life Counseling and schedule therapy whenever you have time. Our therapists will personalize the sessions based on your schedule and help you find the best ways to deal with job burnout and related mental health concerns.
Online Counseling for Small Communities
Another common barrier to receiving therapy can be the fact that professional counseling services that are covered by insurance aren't always available in smaller communities. While many people in Grand Rapids, MI, and Ada, MI areas live in communities that have many in-person therapists, many other rural communities in Michigan may not have as many in-person therapists available. As a result, it's often hard to find a counselor who's experienced enough, who provides quality service, and who has a flexible schedule to adapt to your needs.
That's one more reason why online therapy in the State of Michigan provided by  Health for Life Counseling can be the most efficient way to help your mental health improve. Regardless of where you live, you can easily contact our team and make appointments with our counselors, social workers, or therapists to overcome your current difficulties.
Online Counseling for Parents
If you're a parent who's struggling with high stress, anxiety, depression, or other mental health issues, receiving online therapy might be the best possible way to deal with those problems and increase your emotional well-being.
The truth is that having to deal with mental health problems complicates being a good parent even more. Besides, parental mental health has a significant impact on their children's well-being. That's why an increasing number of parents need to undergo therapy right at home.
Health for Life Counseling allows parents to take care of their mental health without leaving their homes. That way, you can easily pay attention to your kids while discussing your problems with our experienced counselors online.
Advantages of Online Counseling with Licensed Social Workers and Counselors
Now, let's discuss some of the most important advantages of online counseling with licensed therapists and social workers:
Online therapy is as effective as in-person therapy
Believe it or not, studies prove that online counseling is no less effective for improving mental health conditions than in-person therapy. For example, the latest study published in BMC Psychology showed that online counseling intervention was almost as effective as face-to-face counseling for individuals with psychological distress (Ierardi et al., 2022).
Furthermore, online mental health interventions also tend to be effective in the case of depression. In particular, online therapy significantly reduced the symptoms of depression (Marcelle et al., 2019). A study published in the Canadian Medical Association Journal also proves that internet-delivered cognitive behavioral therapy can be effective in improving mental health disorders (Gratzer & Khalid-Khan, 2016).
It's covered by insurance
One of the most common reasons why people refuse to receive therapy, in general, is that it's related to significant charges. However, you should know that online therapy at Health for Life Counseling is not based on a "subscription model" or other fraudulent schemes. Instead, we want to customize our service to our customers' needs. As a result, people who use online counseling with us can actually utilize their health insurance without paying for a subscription service.
It's more convenient, accessible, and comfortable
 Online therapy at Health for Life Counseling is based on the following three principles: it's convenient for everyone who has a busy lifestyle and prefers having sessions at home instead of spending more time on transportation; it's accessible for individuals who have physical limitations or problems with mobility that make them unable to visit counselors in their offices; it's comfortable for people who tend to get nervous or feel vulnerable in unfamiliar places.
Why Should You Choose Health for Life Counseling?
As you can see, online counseling opportunities at Health for Life Counseling are very accessible for different groups of people. Our licensed professional counselors specialize in helping people who struggle with depression, anxiety, PTSD, grief and loss, relationship issues, and plenty of other types of problems.
Our experienced therapists use a wide range of research-based approaches such as trauma-informed counseling, EMDR therapy, group counseling, CBT, and even ecotherapy to help you deal with your mental health issues.
Most importantly, here, you have the opportunity to use your healthcare benefits without paying additional subscription fees. So, don't hesitate to keep in touch with us to take advantage of online counseling services that actually work!
At Health for Life Counseling in Michigan, we have counselors who specifically specialize in online therapy:
Online Therapists in Michigan
Note: Online counseling and Tele-therapy services are only available to residents of the State of Michigan.