Paul Krauss – Clinical Director
Counseling, EMDR Therapy, & Solutions
Paul Krauss MA LPC is the Clinical Director of Health for Life Counseling in Grand Rapids, home of The Trauma-Informed Counseling Center of Grand Rapids. Paul is also a Private Practice Psychotherapist, an Approved EMDRIA Consultant and EMDRIA Certified Clinician, host of the Intentional Clinician podcast, Behavioral Health Consultant, Clinical Trainer, and Counseling Supervisor. Paul is the creator of the National Violence Prevention Hotline as well as the Intentional Clinician Training Program for Therapists. Paul hosts weekly EMDRIA consulting groups for therapists. Paul also developed an online course for the Parents of Young Adults (Parenting Young Adults).
Paul Krauss MA LPC is also a therapist in Grand Rapids, MI. However he rarely accepts new clients now due to his other roles at Health for Life Counseling–he spends a great deal of time training therapists and working to ensure quality clinical services with his goal to make Health for life Counseling and Trauma-Informed Counseling Center of Grand Rapids the most respected therapy practice in Grand Rapids with the most well-rounded and well-trained therapists in West Michigan. Paul has extensive training and experience providing EMDR therapy. Paul Krauss provides counseling in the West Michigan area and is an expert at treating trauma utilizing EMDR (Eye Movement Desensitization and Reprocessing Therapy), but also works with people suffering from anxiety, depression, relationship issues, social anxiety and many other concerns.
Paul has been quoted in the Washington Post, NBC News, Wired Magazine, and Counseling Today.
---
---
---
Paul's Bio
Paul is devoted to bringing high quality therapy and counseling to Grand Rapids, MI and all of Michigan. Paul Krauss MA LPC is the co-founder of Health for Life Counseling Grand Rapids. In addition to being level II certified by the official EMDR institute and an EMDRIA Certified Consultant, Paul is also ACRA certified by Dr. Robert J. Meyers and is also an expert on working with teenagers, young adults, and their parents regarding issues of addiction. If you are looking for someone who knows the field of psychology well, has over 15 years of experience in counseling, has definite cultural competency from both life experiences, living in various places through his life (Chicago, Michigan, Arizona, Ireland etc.), and traveling extensively, and has a non judgmental and balanced approach to the human condition, relationships, and different life philosophies–then you may consider consulting with Paul or the many therapists that he has mentored and trained and worked alongsider at Health for Life Counseling. If you are looking for counselors (or counsellors) in Grand Rapids, MI, Paul has also developed a separate resource page here.
Paul Krauss MA LPC also posts a podcast about Psychology and Counseling called The Intentional Clinician, which you can listen to by clicking here or here.
"I deeply believe that each and every human being has the potential to transform in a powerful way—no matter their past, their circumstances or current challenges. I am naturally intrigued by your story and am passionate in my approach to have you reach beyond your goals, beyond your pain, and beyond what seems possible. The great thing about counseling is that it has been scientifically proven to work over and over again. In fact, recent research in neurology has shown positive changes in the brain during and post counseling. From helping high achievers overcome barriers to growth to helping those suffering from anxiety, depression, trauma, addiction and other maladies to have a higher quality of life and even recover completely. No matter what is going on in your life, I have over 15 years of clinical experience, and the tools, skills and expertise to help you get the results you desire. 
I draw upon your inner strength, set goals with you, work with you to build new skills, help you to remove barriers, and utilize highly specialized techniques to help you get free of what is holding you back in the present and holding you down from your past. I am extremely conscientious and therefore, if I did not specialize in what you are dealing with, I will refer you to a trusted colleague immediately. I have consistently expanded my knowledge base since obtaining my Master's degree through independent study, consultation, and learning from some of the greats in the field of psychology, attending lectures and trainings from: Dr. Robert J. Meyers, Dr. Francine Shapiro, Dr. Dan Siegel, Dr. James Hillman, Dr. Scott Miller, Bill O' Hanlon, Jack Kornfield, Dr. Irvin Yalom, Dr. Erving Polster, Dr. David Burns, Dr. Aaron Beck, Dr. Donald Meichenbaum, Dr. Salvador Minuchin, Dr. Jeffery Kottler, Mike Speakman (Founder of PAL), and Kathleen Martin, LCSW, among others. Let's work together to achieve your goals.
To learn about Consulting with Paul Krauss MA LPC for yourself or your organization, click here.
To learn more about Paul go here www.paulkrausscounseling.com.
To hear Paul's podcast go to itunes or here.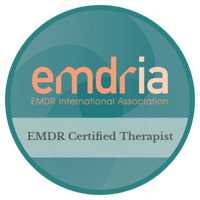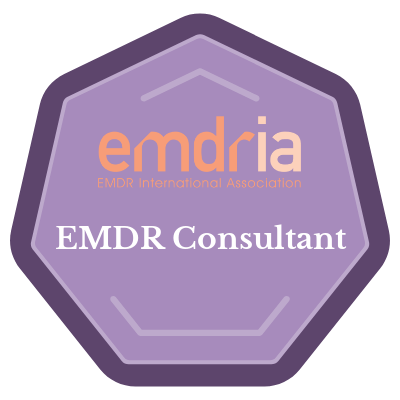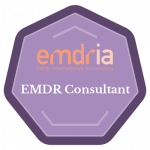 ---
Therapy Specializations Available
Available Services

Complimentary Consultation

Evaluation for Services

Individual Psychotherapy

Career Counseling

Mindfulness

Anxiety

Cognitive Behavioral Therapy

Integrative Counseling

Consulting to Business Leaders and High Achievers

Motivational Interviewing

Clinical Supervision

Addiction